V0.5.4.3 – ONE FTP LINK – TORRENT
Hurtworld is a hardcore multiplayer survival FPS with a focus on deep survival progression that…
DESCRIPTION / DOWNLOAD
ABOUT THE GAME
Hurtworld is a hardcore multiplayer survival FPS with a focus on deep survival progression that doesn't become trivial once you establish some basic needs. That feeling when you're freezing to death trying to make a fire, or you're defenceless being chased by creatures. These experiences are what make a survival game.
Title: Hurtworld
Genre: Action, Adventure, Simulation, Early Access
Release Date: 4 Dec, 2015
1. Run Hurtworld_Launcher.exe
2. In the game main menu, Press F1
3. Type:
connect kzn-clan.nl
connect 91.218.244.198
connect hw.katanavn.com
connect hurtword.gigarent.it
connect hurtworld.kortal.org
connect hurtworld2.kortal.org
connect hurtworld3.kortal.org
connect 149.202.73.229:12888
connect 149.202.73.229:12890
connect 122.116.130.48:12871
connect 199.204.186.43:12877
connect ucantsurvive.com:12871
connect ucantsurvive.com:12872
connect rust-trololo.ddns.net:12871
connect knightshurtworld.hopto.org:12876
4. Please note you can only connect to cracked servers.
If you have steam auth ticket error, try with another steam account.
VAC Banned accounts can't join server.
HurtWorld v0.5.4.3
Size: 537 MB
——————————-
Uploading………
HurtWorld.v0.5.4.3.rar
HurtWorld.v0.5.4.3.rar
HurtWorld.v0.5.4.3.rar
HurtWorld.v0.5.4.3.rar
HurtWorld.v0.5.4.3.rar
HurtWorld.v0.5.4.3.rar
HurtWorld.v0.5.4.3.rar
HurtWorld.v0.5.4.3.rar
HurtWorld.v0.5.4.3.rar
HurtWorld.v0.5.4.3.rar
HurtWorld.v0.5.4.3.rar
HurtWorld.v0.5.4.3.rar
HurtWorld.v0.5.4.3.rar
HurtWorld.v0.5.4.3.rar
HurtWorld.v0.5.4.3.rar
HurtWorld.v0.5.4.3.rar
HurtWorld.v0.5.4.3.rar
HurtWorld.v0.5.4.3.rar
HurtWorld.v0.5.4.3.rar
HurtWorld.v0.5.4.3.rar
HurtWorld.v0.5.4.3.rar
HurtWorld.v0.5.4.3.rar
HurtWorld.v0.5.4.3.rar
HurtWorld.v0.5.4.3.rar
Uploading………
Enjoy
SYSTEM REQUIREMENTS
MINIMUM:
OS: Windows XP 64
Processor: 2 GHz
Memory: 4 GB RAM
Graphics: GeForce 460/Radeon HD 5850/Intel HD 4600 with at least 1024 MB video RAM
DirectX: Version 9.0c
Storage: 2 GB available space
RECOMMENDED:
OS: Windows 7 64
Processor: 3 GHz
Memory: 8 GB RAM
Graphics: GeForce 660/Radeon HD 6970
DirectX: Version 11
Network: Broadband Internet connection
Storage: 4 GB available space
SCREENSHOTS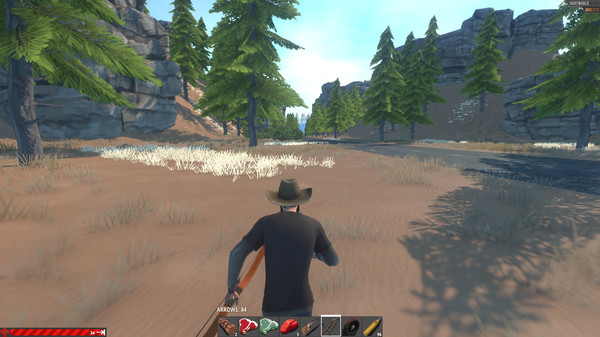 GAMEPLAY
INFO
HurtWorld v0.5.4.3
– Extract
– Play